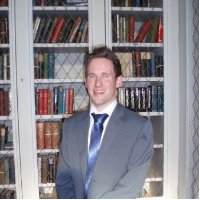 We are glad to welcome David Morton to Grigor & Young.
From Inverness, David has joined the Court team at Grigor & Young with effect from November 2013.
David studied Law with French at the University of Aberdeen and then completed a general Traineeship with R & R Urquhart LLP, in both Inverness and Forres. This included dealing with residential conveyancing, private client work, environmental law and litigation.
David became particularly interested in the challenge of family law and general civil court matters including debt recovery and tenancy-related matters.
He is looking forward to advising clients from around Moray and the North of Scotland on a range of family law subjects, including matrimonial matters, issues of contact and guardianships, as well as other general civil court matters.
David appears regularly in the Sheriff Court on behalf of clients in both Ordinary and Summary Cause matters as well as Small claims actions. He also appears as a Local Agent on behalf of Solicitors from outwith the local area and is a member of the Scottish Young Lawyers' Association.
David also has a keen interest in advising charities and other Third Sector organisations himself being a local volunteer Cub Scout Leader and previously having served on the Board of Trustees of The Scout Association UK. David co-founded The GamScot Project, a charitable trust, undertaking development work in The Gambia, West Africa involving sixth-year students from Secondary Schools across Scotland.
Away from law, David is a qualified Private Pilot and enjoys spending some of his weekend flying a light aircraft around the north of Scotland. He is also a member of Aerobility, (formerly the British Disabled Flying Association) an organisation which seeks to encourage disabled people to see beyond the limitations of their respective disabilities by piloting a plane.
In any remaining spare time David can usually be found (losing!) to friends and family on the golf course.
This post first appeared on the Grigor & Young website on 25 November 2013.