The Grigor & Young Team
Our team of Solicitors and Paralegals who can provide you with help and advice in various areas of the Law.
If you are looking for details of our PROPERTY Team, click here
Rory Anderson
Tel: 01343 564 831
Click here to send Rory Anderson an email.
Rory is originally from Rothes, Moray. Many members of his extended family live in Speyside and have connections with the whisky industry.
He moved to Kirkwall, Orkney, with his family at a young age and lived there until age 17.
He went to Aberdeen University to study Law and completed his Honours degree in 2013. He works with Grigor & Young as a Paralegal in Conveyancing and Executries.
Outside work, he enjoys keeping fit and active – including tennis, golf, jogging and going for walks with his 2 cocker spaniels. He likes watching all kinds of sports and is a big fan of Hibernian FC.
Peter Brash
Tel: 01343 564 813
Click here to send Peter Brash an email.
Peter grew up in Edinburgh, where he went to University and also did his legal training.
He joined Grigor & Young in 1992 and has been a partner since 1999.
He specialises in Personal Injury work, being a member of APIL (Association of Personal Injury Lawyers).
He is accredited by APIL as a Senior Litigator.

Peter is also accredited by The Law Society of Scotland as a Specialist in Personal Injury Law (as is colleague, Marie Morrison).
He also deals with family, employment and housing law.
He is responsible for the Blog discussing Personal Injury Claim issues on our Moray Claims website.
Outside the law, his main interest is playing the fiddle. He has been a member of the Scottish Fiddle Orchestra for over 30 years.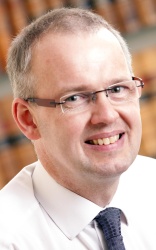 Stuart Bruce, Estate Agency Manager
Tel: 01343 544 077
Click here to send Stuart Bruce an email.
Stuart is a native of the North-East, having been raised in Buckie before moving to Edinburgh in 1990.
He graduated with a degree in Applied Consumer Studies from Queen Margaret University, Edinburgh in 1992 before joining a graduate business management trainee scheme with a world-wide company. In 1997, Stuart returned to Moray with his previous employment.
He has worked out of Grigor & Young's Elgin office since 2001, as a property searcher for Moray Property Searchers Ltd. He became the Estate Agency Manager for Grigor & Young in 2017.
Outside of work, he is a keen family man with diverse interests, including IT, music, eating out and sport.
Ann Cruickshank
Tel: 01343 564 833
Click here to send Ann Cruickshank an email.
Ann is a graduate of Aberdeen University who has her roots firmly in the North East of Scotland and Moray. She joined Grigor & Young as an apprentice in 1978.
She became a Partner in 1984.
Formerly our main Family Law solicitor, Ann now specialises in Residential and Commercial Conveyancing, Commercial Leasing, and Private Client work (especially, Wills and Powers of Attorney).
Ann was formerly based at the firm's Forres Office but has been back in the Elgin office from the beginning of 2016.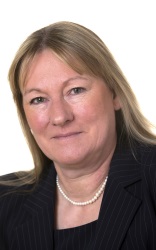 Douglas Delaney
Tel: 01343 564 834
Click here to send Douglas Delaney an email.
Douglas joined the firm in 2003.
Elgin born and Forres bred, he returned to the area having previously worked with Stirling Council.
He graduated from Robert Gordon University in 2000 with a BA (Hons) in Law Management and a Diploma in Conveyancing and Executry Services.
He focuses primarily on residential conveyancing.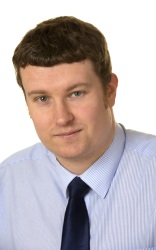 Carol Holmes
Tel: 01343 564 808
Click here to send Carol Holmes an email.
Carol grew up in the Moray area.
She joined Grigor & Young as an Executry Paralegal when she returned to the area in 2013, after working in Aberdeen.
Carol has a Certificate of Performance in Paralegal Studies in Wills, Trusts and Executries.
She also has an equivalent Certificate in Residential Conveyancing but she focuses primarily on Executries.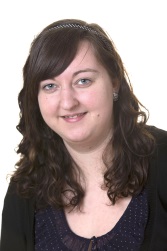 Nicola Howard
Tel: 01343 564 819
Click here to send Nicola Howard an email.
Nicola is one of the Partners (from 2015) in the firm, heading up our Forres office and specialising in residential conveyancing.
Nicola's normal hours of work are 9am – 3pm, Monday, Tuesday, Thursday and Friday (i.e. not Wednesdays).
Maureen Jarvis
Tel: 01343 564 810
Click here to send Maureen Jarvis an email.
Maureen joined Grigor & Young in 2009 as a Tax and Executry assistant.
She has a SHND in Information and Office Management.
Maureen's normal working hours are Monday – Thursday, 8.30am to 4.30pm.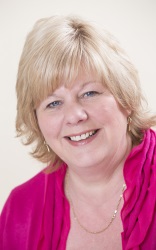 Katie Kennedy
Tel: 01343 564 837
Click here to send Katie Kennedy an email.
Katie previously worked in Local Government administration prior to completing her Law Degree and Diploma in Legal Practice at Aberdeen University.
She has been with Grigor &Young since she moved to the Moray area in 2000.
She was made an Associate in 2003 and has been a member of the Family Law Association for a number of years.
She deals primarily with general Civil Court work, with a particular interest in Family Law.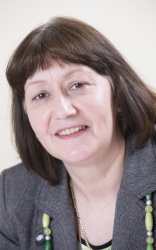 Sandy Symon-More
Tel: 01343 564 821
Click here to send Sandy Symon-More an email.
Sandy graduated in 2000 from University of Abertay Dundee BA(Hon) Law with a Diploma in Conveyancing & Executry.
She has been with the firm since 2001.
Her normal hours of work are 9am to 5pm (Monday to Wednesday).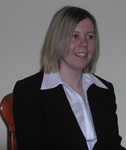 Marie Morrison
Tel: 01343 564 804
Click here to send Marie Morrison an email.
Marie, although brought up in neighbouring Banffshire, has spent much of her professional life practising law in Glasgow.
She joined Grigor & Young in 2006.
She specialises in Personal Injury with an interest in back pain, brain injury and high value cases.
She is a member of the Association of Personal Injury Lawyers (APIL) and accredited by them as a Senior Litigator.

She is also accredited by the Law Society of Scotland as a Specialist in Personal Injury Law (as is colleague, Peter Brash).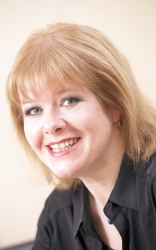 Greg Robertson
Tel: 01343 564 829
Click here to send Greg Robertson an email.
Greg joined Grigor & Young in the Spring of 2016, as a solicitor in the court department, dealing primarily with Family Law. He became an Associate in December 2016.
Greg did his legal traineeship with the Moray Council and had a spell with the Scottish Legal Aid Board's Civil Legal Assistance Office in Inverness, before joining the firm. After graduating in Law from the University of Glasgow, he spent time in continental Europe, studying at the prestigious College of Europe. He graduated from that institution with a Masters in European Legal Studies.
He has extensive experience in a variety of civil court work.
Outside the law, his main interests are cooking and DIY.
Neil Ross
Tel: 01343 564 806
Click here to send Neil Ross an email.
Neil is a Partner in the firm and he specialises in Licensing, Commercial, Environmental and Employment Law.
He also acts for a number of major distillery companies and for the Malt Distillers' Association of Scotland.
Until the Spring of 2015, Neil was the Law Society of Scotland Council Member for Elgin and Nairn.
Donna Skelly
Tel: 01343 564 832
Click here to send Donna Skelly an email.
Donna has worked in the North of Scotland and Islands for over 10 years.
She is experienced in all aspects of Rural Land Law, including Crofting, Sporting and Agricultural matters.
She joined Grigor & Young in 2005 and has been a Partner in the firm since the beginning of 2015.
Donna acts for a number of major distillery companies and is an active Committee Member for the Scottish Rural Property and Business Association (Highlands and Islands Region).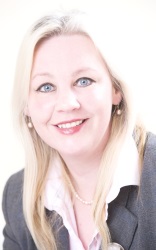 Janet Taylor
Tel: 01343 564 811
Click here to send Janet Taylor an email.
Janet joined Grigor & Young in 2001 when she moved to the Speyside area.
She is a Partner in the firm and her main areas of work are commercial and residential conveyancing, and corporate law.