We were delighted to be runners-up in the Local Professional Services category at the 2019 Elgin BID Business Awards.
The Award Ceremony took place in the Beechtree Restaurant at Moray College, Elgin, on 02 October 2019.
Congratulations to Hunted Cow Studios on their first prize in the Professional Services class.
Also, well done to IT Central who were named as runners-up along with us.
The awards are held annually, in partnership with the Northern Scot. This year, there were 10 award categories.
According to Elgin BID, the Business Awards are about celebrating the local businesses that provide great services to the area.
We agree with BID when they say that it means a lot to the various businesses to be nominated for an award, as it shows them how much their customers and clients appreciate the work they do.
The Elgin BID Awards are out-of-the-ordinary compared to most other business awards.
This is because it is the public who nominate and vote for the businesses.
At the awards, there are 3 finalists in each category.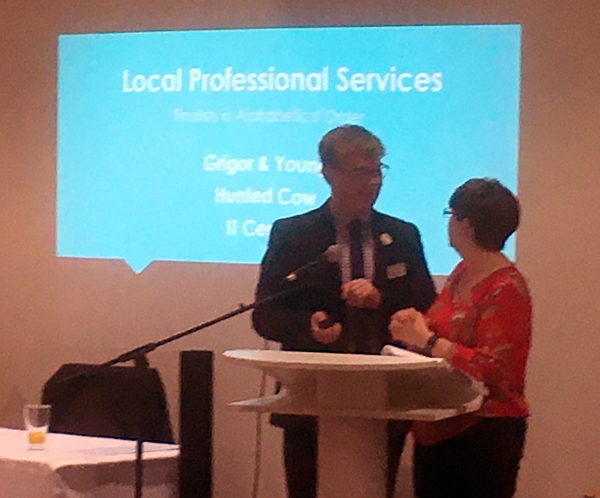 We were surprised to be nominated and we would like to thank everyone who voted for us. Thank you also to Elgin BID for running the event and to Moray College for hosting it.