Grigor & Young History
William Grigor …
William Grigor was born in Elgin on 24 August 1804.
He served his apprenticeship in Elgin and possibly practised as a Solicitor on his own account initially before joining Robert Young to found the Firm of Grigor & Young in 1828.
He resided at "The Haugh" and became very prominent in his profession, enjoying a large general business and holding many public appointments.
He died on 8 September 1872 but had no son to follow him in the Firm – although his nephew, Alexander Grigor Allan, became a Partner in 1860.
… and Robert Young
Robert Young was joint founder of the Firm of Grigor & Young in 1831.
He was born at Inchbroom, Lossiemouth, on 18 February 1809.
He died at his residence, Millbank, Bishopmill, Elgin on 17 January 1879.
He was author of "The Annals of Elgin".
His second son, Hugh William Young, formed and was Superior of the town of Burghead.
His youngest son, William Charles Young (1851 – 1934), was a Partner of the Firm and resided latterly at Rotha, Reidhaven Street.
His grandson, Robert (1908 – 1957) was also a Partner in the Firm and resided at Fleurs, Elgin.
His great-grandson, William Gordon Young (1911 – 1978) was not a solicitor but he worked for the Clydesdale Bank and the Firm from 1946 to 1972.
His great-great-grandson, Robert Alastair Young, was a Partner in the Firm from 1976 to 2012.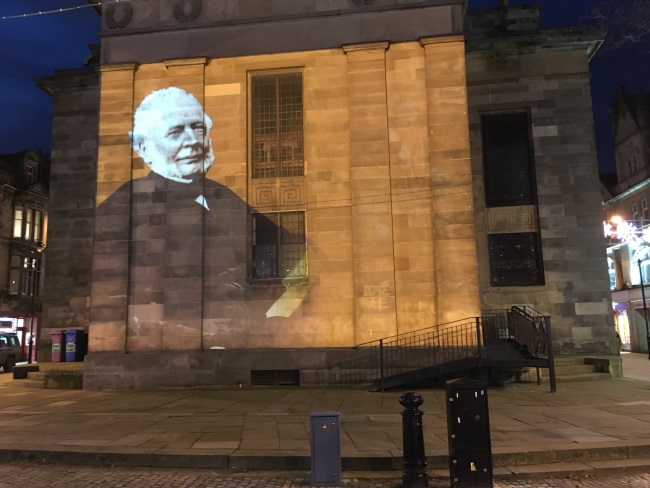 Grigor & Young in North Street, Elgin
The image below was taken in the 1950s and shows North Street as it was before the construction of the internal ring road for the A96 and Alexandra Road in the 1980s resulted in the demolition of the buildings to the north of 1-7 North Street.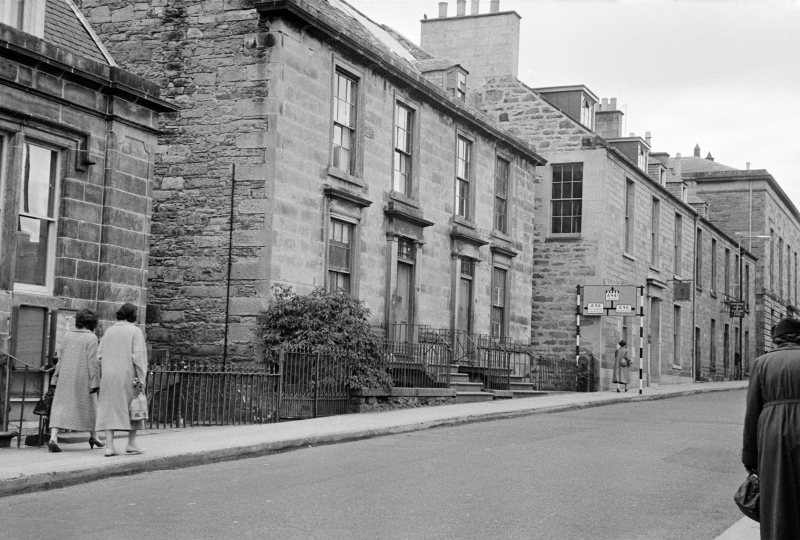 The road sign right of centre marks the start of G&Y's premises (it signposts Rothes "straight ahead" (A941), Aberdeen and Fochabers to the left and Inverness to the right (A96)) and stands at North Street's junction with what is now St Giles Street, leading to Elgin Bus Station.
Grigor & Young today
From 01 April 2018, Grigor & Young is the trading name of Grigor & Young LLP – where 'LLP' stands for 'Limited Liability Partnership'.
From that date, the 'partners' (known as 'members' in an LLP) of the firm were Ann Cruickshank, Neil Ross, Peter Brash, Janet Taylor, Donna Skelly and Greg Robertson. Neil Ross retired from the firm with effect from September 2019.
You can find details of how you can contact any of them – and other colleagues within the current offices in Elgin and Forres, Moray – on the Contact Us page of this website.
Alternatively, you can send us a Free Online Enquiry. All initial enquiries are free of charge and without obligation.
Links you might like
If you would like to read more about aspects of the history of the firm, you might find the following articles (and parts of articles) of interest: