Your Quick-Start Guide to Buying a House.
Buying a house is an exciting prospect.
When you are looking to purchase a property, though, there seem to be such a lot of things you need to consider.
There are such a lot of "moving parts" and steps you need to take in the right order.
How do you make sure you know what you need to do and when?
The free downloadable PDF on this page will help you.
It is 9 pages in length and will provide you with handy reference material, including coverage of the following:
a flow diagram of the typical "countdown" to purchase;
a glossary of conveyancing terms;
discussion of how a contract for purchase is formed;
issues to do with financing your purchase; and
the costs and fees you will have to factor into your calculations (with a handy table setting them all out in a logical fashion).
Click on the image below to download the guide (last updated September 2020). The download will begin immediately (459kB).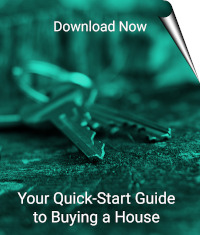 How we can help
If you have any questions about anything contained in the Guide, feel free to contact us. All enquiries are free of charge and without obligation.
We're keen to make the information we provide in the Guide as complete and comprehensive as possible. Your questions will help us to do that.
Call us on 01343 544077 or send us a Free Online Enquiry.