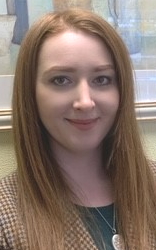 Kirstie Reilly | Solicitor
E: kirstie@grigor-young.co.uk
I am originally from the outskirts of Edinburgh but moved to Moray at a young age.
I graduated from Stirling University with an LLB in Law in 2017.  I joined Grigor & Young in 2017 before studying at the University of Aberdeen to complete my Diploma in Professional Legal Practice in 2019.
I spent the following summer studying US Law in South Korea before returning to Grigor & Young to commence my traineeship. I qualified as a solicitor in August 2021.
I have a keen interest in environmental, commercial and private client areas of the law. In my spare time, I enjoy travelling and horse riding.